Kohala Hospital Emergency Department enters final inspection phase, expected open by year's end
August 7, 2016 By Max Dible West Hawaii Today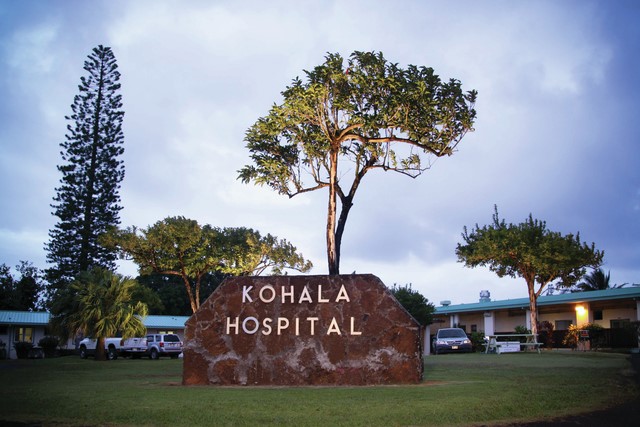 KAILUA-KONA — Kohala Hospital's Emergency Department relocation and renovation project has entered the inspection stage and is expected to be open by the end of the year.
The state of the art, four-bed facility will double the ED's current capacity of two beds and should benefit both locals and visitors alike, said Judy Donovan, marketing and strategic planning director at Kona Community Hospital.
"At times, there are five or six patients in the emergency room at one time," Donovan said. "The new department will be able to handle (patient) capacity."
New equipment installed at the Kohala Hospital ED will allow for faster data delivery and in some ways is superior to equipment used in the old emergency room at KCH, Donovan added.
Administration hopes to add other capabilities, including equipping the department with an MRI, which would eliminate lengthy trips for pain-ridden patients to North Hawaii Community Hospital if a scan is required.
With time, the hospital hopes to increase its ED functionality even further.
"We would like to start looking at what services we can provide here that could meet the future needs of our North Kohala community," said Gino Amar, hospital administrator, in a press release.
Long-term patients at the Kohala facility should also benefit as the old ED was located across the hall from regular hospital rooms. Donovan said the separation of the units will cut down on congestion and noise issues.
Further separation will be achieved after design changes to the ED implementing a walkway project.
"The initial entry plan was a bit confusing," Amar said. "The new entry will not be routed through the hospital, but will be a covered walkway with direct access into the emergency department."
The design revisions also include an expanded parking lot, which will increase by five spaces and include handicapped parking.
Hospital staff will perform mock drills prior to the opening of the ED, with particular emphasis on practicing patient flow, resource allocation and test communications.
The Kohala Hospital Charitable Foundation generated more than $400,000 in funding for the project, which got underway in 2013 and was delayed by changes to planned access point to the department. The rest of the money came by way of Hawaii's Capital Improvement Project fund