Hospital Fundraiser Set for Saturday April 28
April 28, 2012
The Kohala Hospital Charitable Foundation hosts its 10th annual spring fundraiser Saturday, April 28, 4 to 8 p.m. at Kahua Ranch in North Kohala. This event is a benefit for the Kohala Hospi¬tal and is the largest fundraiser of the year for the foundation. All proceeds directly benefit our local community hospital. The foundation has designated 2012 "The Year of the Hospital" and is making a push to raise money for the new emergency room project.
Kahua Ranch will provide a beautiful setting for an evening of "Beer, Boots, Brats and Barbe-cue." Wear your paniolo clothing and dancing boots and come ready to have a great time. There will be live country music by musician Paul Nash and by local band Bluegrass Jack. There will be a fabulous beef and bratwurst barbecue and plenty of side options, salad and dessert. Beer, wine and beverages will be available.
There will be great items for bid in the auctions. The Silent Auction will feature plenty of goodies including jewelry, art, golf packages, and more donated by local businesses and individuals. The live auction has always been a blast, and this year will be no different. Some of the items to be auctioned are: Hand-crafted saddle by Alvin Kawamoto; round trip ticket to San Francisco with four night stay in luxury hotel; David Gomes Ukulele; trip to Sonoma wine country; Herb Kane giclée painting; live cow, sheep and two hens; and even a brand new toilet with free installation!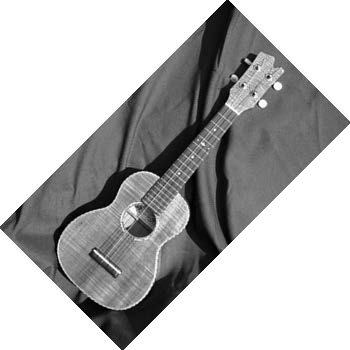 The board members of the foundation appreciate the support of this community and Kohala Coast hotels for their generous support to make this event possible.
For questions and ticket information, call Susan Denman at 889-1144.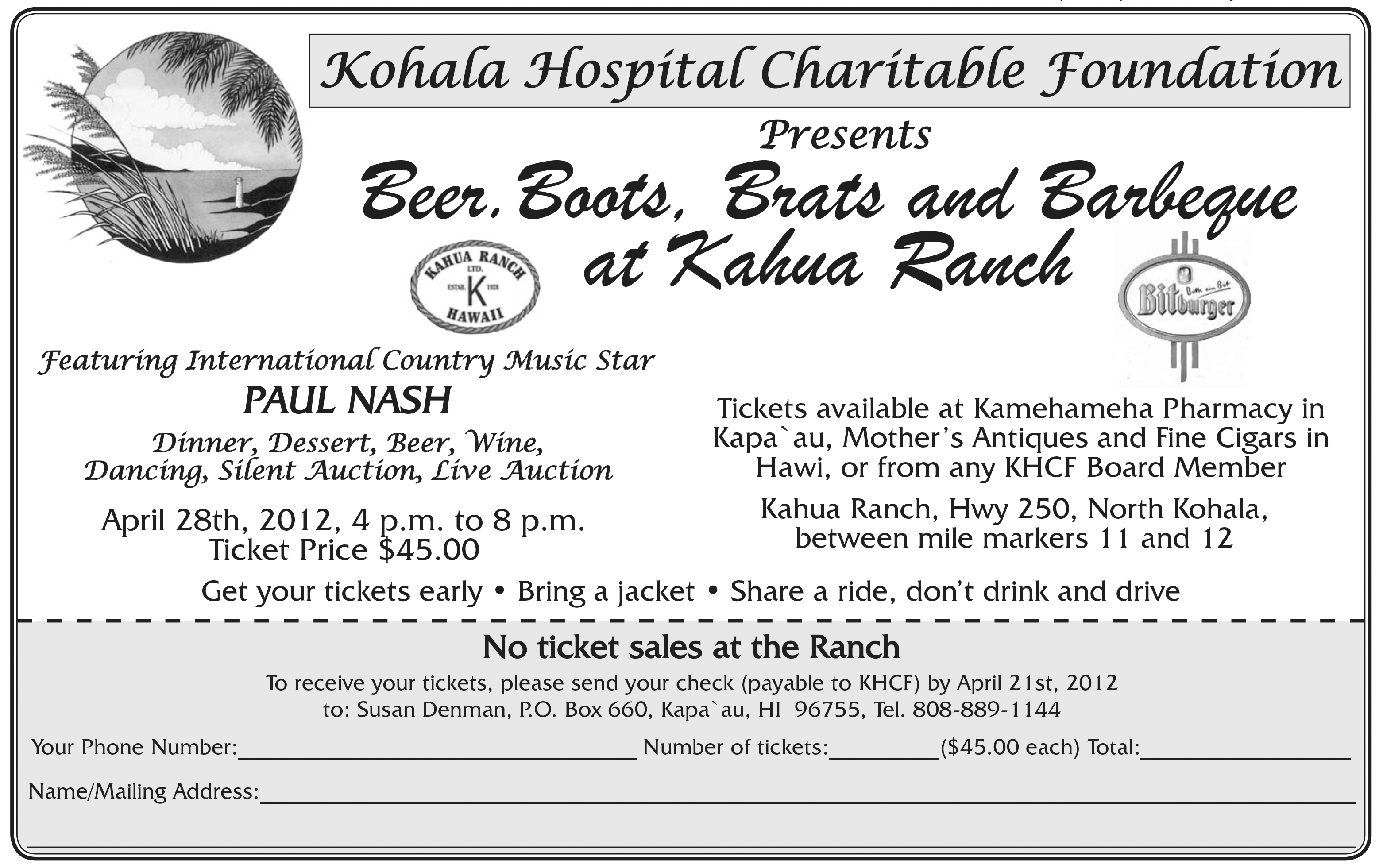 Bluegrass Music in Kohala--Bluegrass Jack
April 28, 2012
Bluegrass Jack is a new musical group in Kohala con¬sisting of Jack Tottle, Anne Pontius, Lala Power, Steve Ryan, and Chris Wej. It currently performs blue¬grass music on the first Sat¬urday of each month, from 11:30 a.m. to 1:30 p.m. at the Nanbu Court¬yard Cafe in Kapa`au.
The group will also be featured—along with country singer Paul Ryan—at the Kohala Hospital Charitable Foundation's "Beer, Boots, Brats and Barbeque" event at Kahua Ranch, April 28. [For more information, see story on page 6.]
The organizer of the group—man¬dolinist, singer and songwriter, Jack Tottle—is the recently retired founder and director of East Tennessee State University's Bluegrass, Old Time and Country Music Program in Johnson City, Tenn. Among Jack's many former students are country music superstar Kenny Chesney, and present and former members of Alison Krauss and Union Station.
Previously, Jack Tottle's band Tasty Licks provided the first professional performing and recording experience for several talented musicians including banjo prodigy, Béla Fleck. Jack has writ¬ten numerous articles for national music magazines and is also the author the best-selling instruction book, "Bluegrass Mandolin." His most recent CD, "The Bluegrass Sound" has been reviewed enthusiastically by publications across the United States and internationally.
The other members of Bluegrass Jack are singers and guitarists Anne Pontius and Lala Power, U-bass player Chris Wej, and banjo player Steve Ryan. Anne plays guitar and mandolin and enjoys singing harmony. Lala, a resident of North Kohala for 25 years, has been a music teacher at Kohala Elementary School, a member of the Almost Aca¬ppella singing group and director of the North Kohala Community Chorus.
Chris has retired from the environmen¬tal contracting business he founded on O`ahu 30 years ago. Steve, a retired environmental scientist, has worked as far north as Alaska, as far south as the South Pole and, more recently—for 22 years—on Mauna Loa.
The group performs primarily songs and instrumental pieces written by Jack as well as traditional bluegrass songs. One of the band's favorite pieces, how¬ever, has a distinctly local connection.
"We love playing 'Kohala March,'" says Jack. "As many folks know, it was written by Henri Berger, the founder and first director of the Royal Hawaiian Band. As far back as 1877 Berger con¬ducted King Kamehameha V's band. Sol Ho`opi`i's wonderful steel guitar recording of the piece inspired us to learn it!"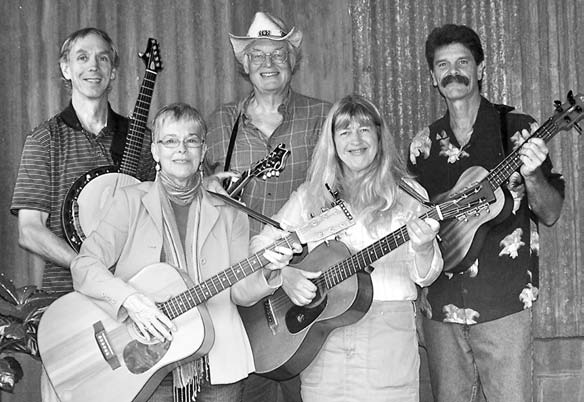 Bluegrass Jack is, back row, from left: Steve Ryan, Jack Tottle, and Chris Wej; front row, from left: Lala Power and Anne Pontius.