December 29, 2012
Golf Tourney Set to Raise Funds for Hospital ER
On February 9, 2013, the Kohala Hospital Charitable Foundation hosts its 5th Annual Scramble Golf Tournament, taking place at the Hapuna Golf Course.
Last year the tournament raised about $35,000, and since construction on the new Kohala Hospital emergency room will be starting soon, KHCF hopes to raise as much or even more this year.
It is always a day filled with fun and excitement. Each golfer receives a very generous gift bag. Bitburger and Koestritzer beers will be available on and off the course as well as during the fabulous buffet lunch at Arnie's, catered by the Hapuna Beach Prince Hotel. The all-inclusive registration is $195 per person.
Played in four-person scramble teams, the tournament will award prizes for first- through fourth-place teams; longest drive for men and women; and closest to pin.
Want to support the fundraiser but don't play golf? Sponsor a hole for $100.
The event is sponsored by the Meinardus Family and the Bitburger Brewery, and 100 percent of the money taken in will go directly to the hospital's Emergency Room Building Fund. Call your golf buddy, join in the fun and help build the new emergency room.
To sign up, sponsor a tee or make a donation, please go to: kohalahospitalgolf.com.
For more news about KHCF, visit their new website: kohalahospitalcharity.com.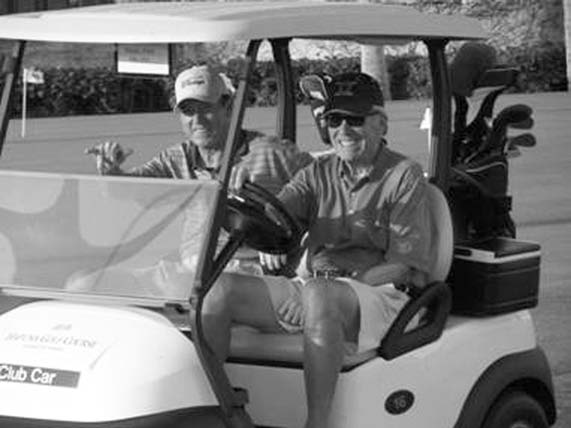 Golf, food and fun are all part of KHCF's annual golf tournament to raise funds for Kohala Hospital's emergency room.